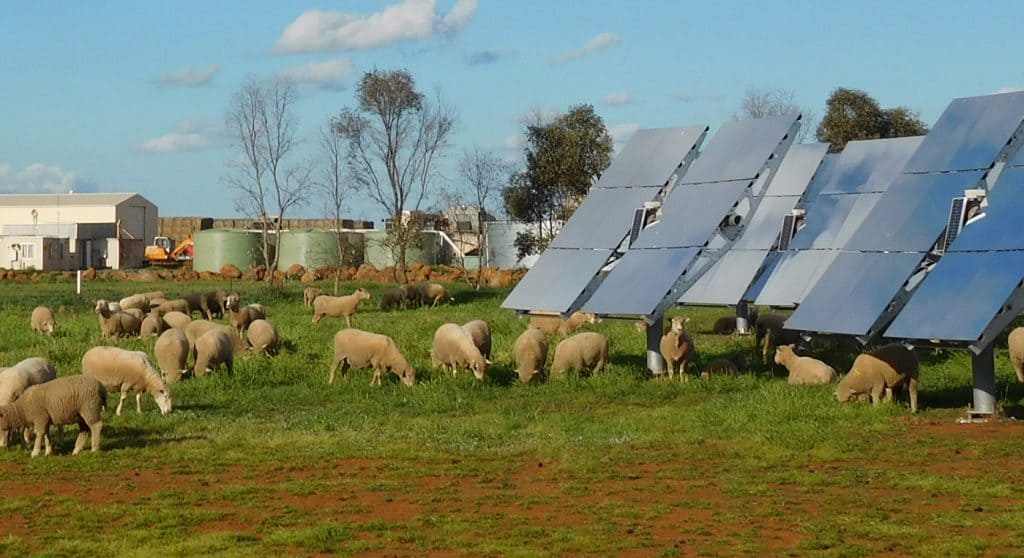 Joint media release with Member for Mallee, Dr Anne Webster MP
The Australian Government is backing innovative energy storage technology with funding for the development of a dispatchable solar hydro plant in regional Victoria.
The Australian Government will provide $3 million through the Australian Renewable Energy Agency (ARENA) to Melbourne start-up RayGen for a feasibility study for a 4 MW / 50 MWh fully dispatchable solar hydro power plant to be built in Carwarp near Mildura.
RayGen is proposing to build a grid-scale power plant that will use their innovative concentrated solar PV technology known as PV Ultra and combine it with their thermal hydro technology to generate renewable energy and provide large scale energy storage.
Minister for Energy and Emissions Reduction Angus Taylor said the project was a terrific example of how innovative technology development could potentially provide secure, dispatchable power to help support grid stability in western Victoria and reduce emissions.
"We're taking full advantage of the technology innovations we're seeing right across Australia. The Government will continue to support technology development that will not only reduce emissions and improve energy security but has the potential to create new jobs in regional Victoria," Minister Taylor said.
"This project has the potential to save 10,000 tonnes of CO2 emissions per year and provide reliable and affordable electricity to more than 1,000 homes."
Member for Mallee Dr Anne Webster welcomed the Federal Government's funding and support for the feasibility study of this project.
"This is great news for Mallee, with the promise of not only jobs through construction, but reliable, renewable energy that is paired with innovative storage technology to provide stable, dispatchable power," Dr Webster said.
"New and improved technologies in renewables are vital in order to continue to increase their dependability and security of supply to the grid."
Making sure our solar assets are backed up by dispatchable generation is vital for energy grid stability. This technology will work much like a solar farm that is backed up by pumped hydro, making sure solar PV can continue to lower emissions while keeping the lights on across Australia.
The $6 million feasibility study will be completed by the end of the year. RayGen aims to reach financial close and commence construction of the plant by late 2020, and have the facility commissioned in 2021. If the initial phase proves feasible, the project would generate approximately 70 construction jobs and four ongoing jobs.
Technology, not taxes, will be the way we deliver practical action on emissions reduction. This is why it is so important that we work together with industry and researchers to deploy the right technology when and where it is needed for cheaper bills and lower emissions.
Press Release originally published by the Hon Angus Taylor MP, Minister for Energy and Emissions Reduction: https://www.minister.industry.gov.au/ministers/taylor/media-releases/investing-new-energy-technology-regional-victoria